Digital minds for a new Europe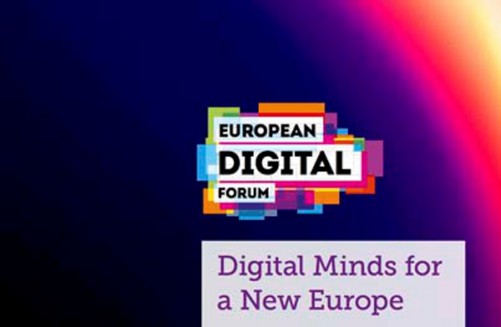 The European Digital Forum has released a collection of 44 essays titled Digital Minds for a New Europe.

The e-book, which is available for download online, is authored by a diverse mix of business executives, investors, politicians and academics.

The highlights include the essay on machine cognition by Steve Furber, ICL Professor of Computer Engineering at the University of Manchester; the essay on how to make European cities smarter by Roland Busch, global CEO of Siemens Infrastructure and Cities; the essay on inclusiveness in the digital era by Archbishop Claudio Maria Celli, president of the Pontifical Council for Social Communications; the essay on cloud computing by Amazon CTO Werner Vogels; the essay on Internet of everything by John Chambers, Chairman and CEO, Cisco Systems; and the essay on research in the digital age by Dutch mathematical physicist and string theorist Robbert Dijkgraaf.

The e-book can be downloaded by following this link.