IP-based creative sector is as diverse as it is innovative. It is booming with many different business models and structures: from small independents to corporations.
The IP-based markets are characterized by the presence of a few very large players, however the majority of those markets consists of flexible and fast moving SMEs with the innovative solutions that quickly take advantage of new opportunities
Access to venture capital and crowd funding has skyrocketed the number of IT startups, established for the purposes of commercializing a new technology or providing the technology-based innovative services.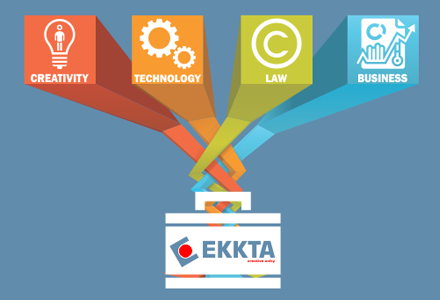 EKKTA is geared primarily toward the cooperation with digital economy startups, independent developers, artists & musicians, and SMEs.
Studies show that around 1/3 of all startups experience the problem of shortage of expertise to commercialize their ideas. It means a big number of developers with interesting ideas and technology skills cannot put out their products on the market unless they receive a professional assistance in creative management, product development, marketing, business management, and legal representation. This is where EKKTA comes into play.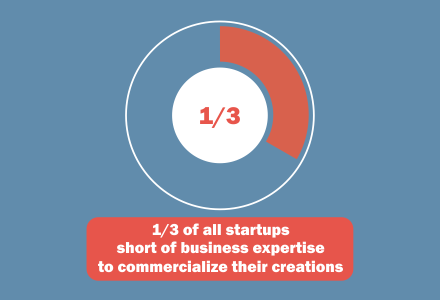 EKKTA stands for Creative Unity – providing services for the transformation of creative ideas into market ready products.
The comprehensive package of EKKTA services includes: IP-related services, Creative services, Design services, IT-related services, and Innovation services.
EKKTA's innovative all-round package of services makes us a one-stop service point for creators.
EKKTA is a loyal expert companion in our clients' business enterprises. Our unique expertise secures long-lasting client relations.
The quality of EKKTA consulting services is based on 20 years of professional legal career, comprehensive knowledge and specialized expertise.